ARES Sportswear screenprints and ships over 500,000 custom Holloway t-shirts, sweatshirts, and hoodie orders per year. Our customer base of schools, teams, businesses, special event buyers, and custom t-shirt buyers love Holloway's high quality and low price point. They also love ARES Sportswear's fast shipping, customer service, and quality screenprinting on Holloway products.
Customized Holloway Sportswear
Holloway manufactures high end clothing and gear for athletic teams. ARES Sportswear carries the full line of Holloway jackets, uniforms, shirts, and athletic gear for customization and fast shipping. Trust ARES Sportswear to provide expert screenprinting and embroidery on your custom logoed jerseys, warmups, shirts, hoodies, shorts, and jackets from Holloway and many other brands.
Holloway Youth TShirt Size Chart

Holloway Youth Hoodie Size Chart

Holloway Adult TShirt Size Chart

Holloway Adult Hoodie Size Chart

Have you considered building an online apparel store for your team?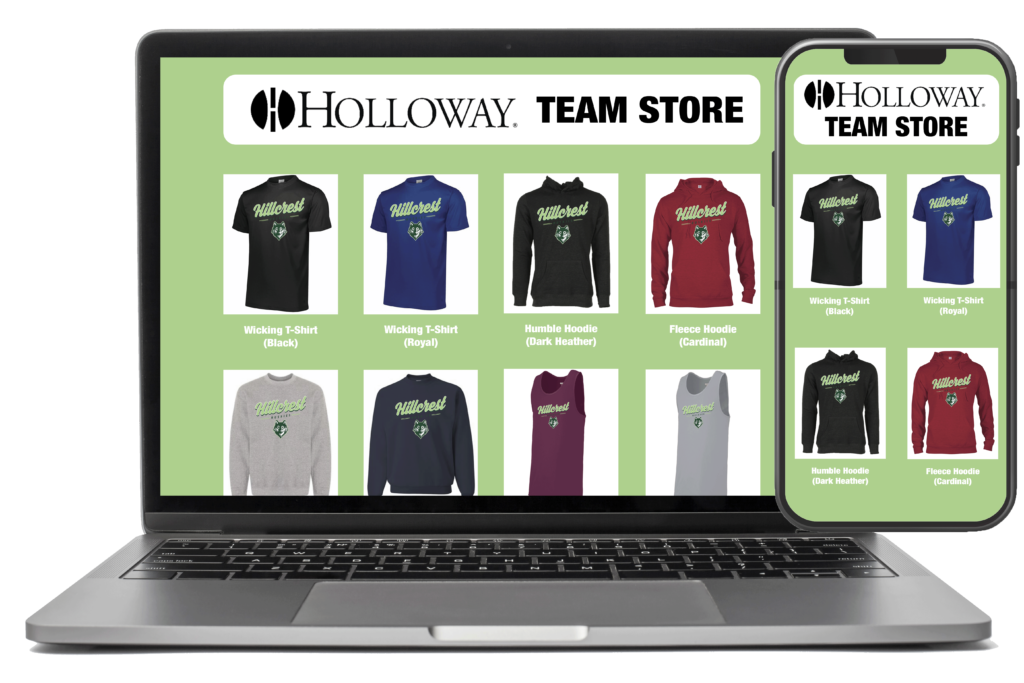 Let us ship custom Holloway directly to your team, parents, and fans via the ARES online teamstore. We will collect payment for you, and we ship Holloway athletic wear directly to each team member's door! This can also be turned into a lucrative fundraiser for your team.
Based in Sydney, Ohio and Founded in 1946, Holloway defines passion for performance with apparel that drives the competitive spirit. Holloway offers a full line of team apparel, outerwear and fanwear as well as their popular Varsity Letter Jackets.
The Partnership between ARES Sportswear and Holloway
ARES Sportwear has been selling Holloway to teams across the nation since the company was founded in the mid 90s. Since both Holloway and ARES Sportswear companies are based in Ohio, their collaboration has been boosted over the years by visits to each other's factories. ARES is one of Holloway's key dealers nationwide.