CUSTOM WORKWEAR
COMPANY STORE
Customize this store and Add high vis workwear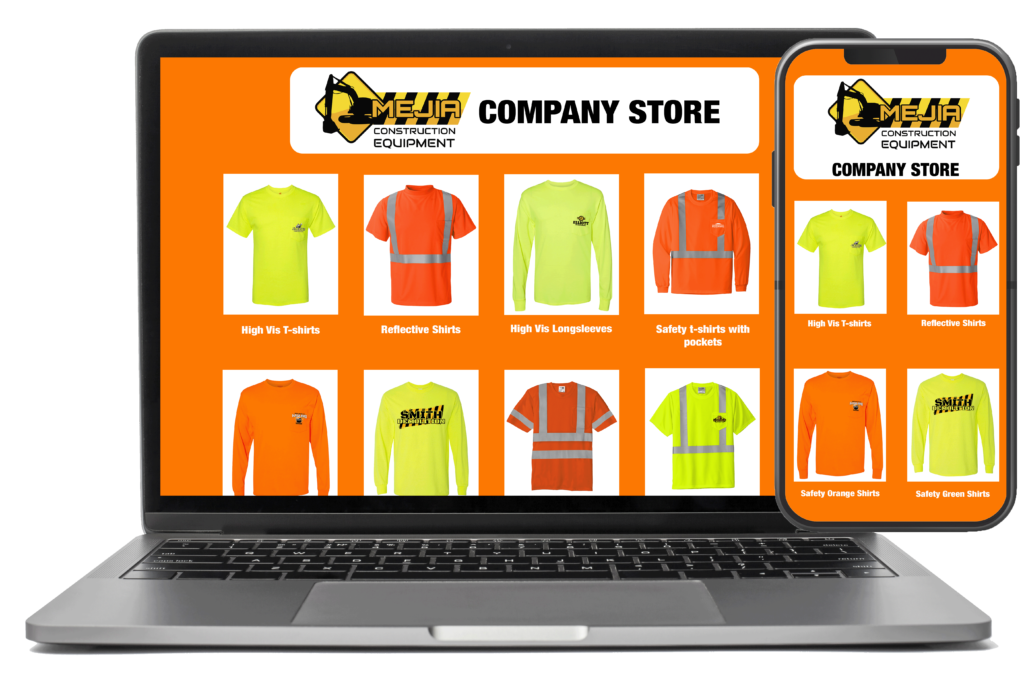 We collect sizes, payments, and ship items directly to your team member's doorsteps. We do all the work so you don't have to.

Design Custom Workwear and High Visibility Clothing: Are you looking for custom work clothes or safety gear from trustworthy brands like Carhartt or Dickies? ARES Sportswear custom screenprints and embroiders High Visibility work gear such as t-shirts, hoodies and jackets. We offer low pricing on a great selection of workwear for your staff.
Are you looking to customize your Custom Workwear with a logo?
We have Hundreds of Custom company themed screenprint,
tackle-twill, and embroidery designs available
We have many attractive pre-made company designs for your team to use on t-shirts, hoodies, jackets, warmups, and shorts. Screenprinting is the best way to decorate t-shirts and hoodies. Embroidery and tackle-twill are great for jackets.
Check Out the Full Company Design Library
Have you considered an online company clothing store for your staff?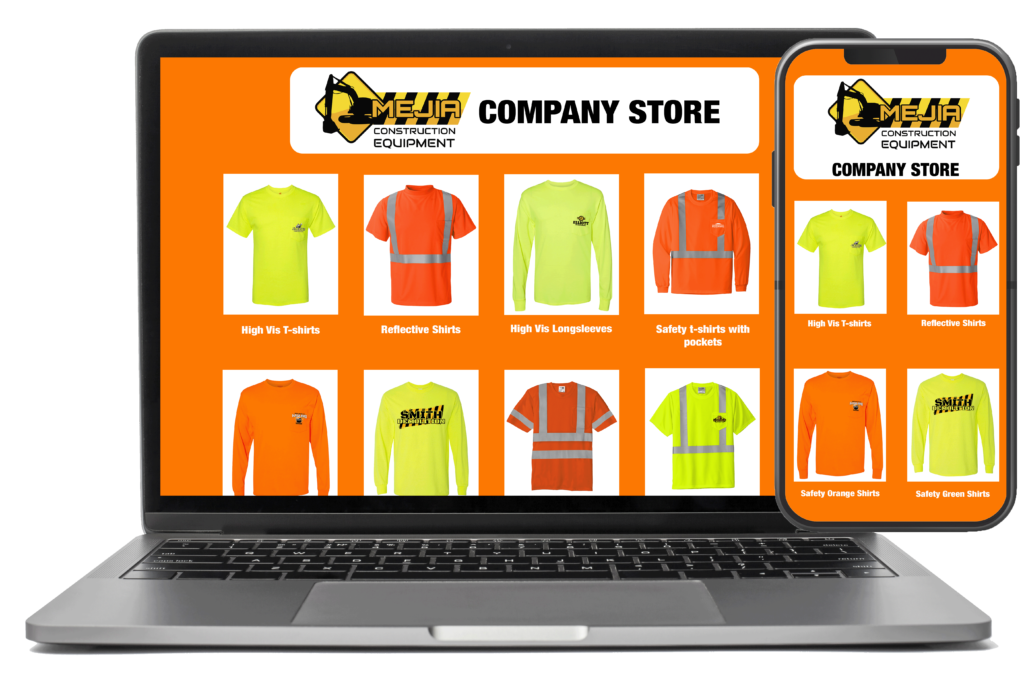 Let us ship customized apparel directly to your employees via the ARES online store. We will collect payments for you, and we will ship the order directly to each team member's door!
Frequently Asked Questions